eric liu is going to take a year off to work in london... so they had a farewell BBQ thingy for him...
there he is....
jacky!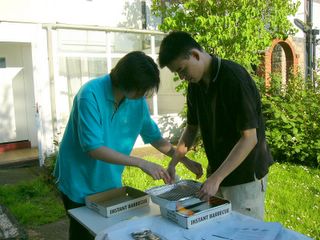 good work peopleeeee...heheehe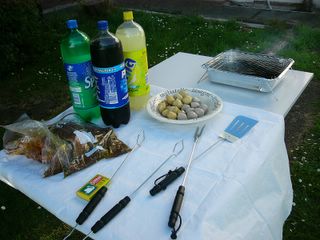 good foood....
fan harder jacky...harder!!!
yuuummm.....
they burnt the table!!!! there goes the deposit money mann..hahahahah
chef will...
eric and henry to rescue the burning table.
ahhahaha...they are waiting for food by the way...in case you didnt already know...!
good life will....!
happen to be on the same coach to London as eric... such coincidence i tell you..
Gooodbyeee ericcccc...!!!
all the best man... i'll see you soon....dun miss me too much! hahahahahah