Great day, fantastic crowd, fabulous songs ...
Warwick Revelation Rock Gospel Choir
pj pj pj pj pj !!!!!!
this random guy is cuuuuuuuteee...and he has a damn good voice!!! pj intro leh..! hahahaha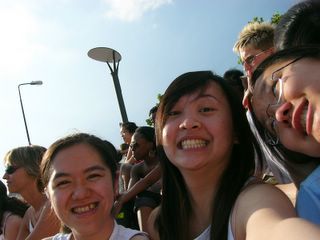 i want to upload videos leh...anybody knows how?? i have Pj dancing all on video!! but dunnoe how to upload....